#TheTease29 Challenge & Contest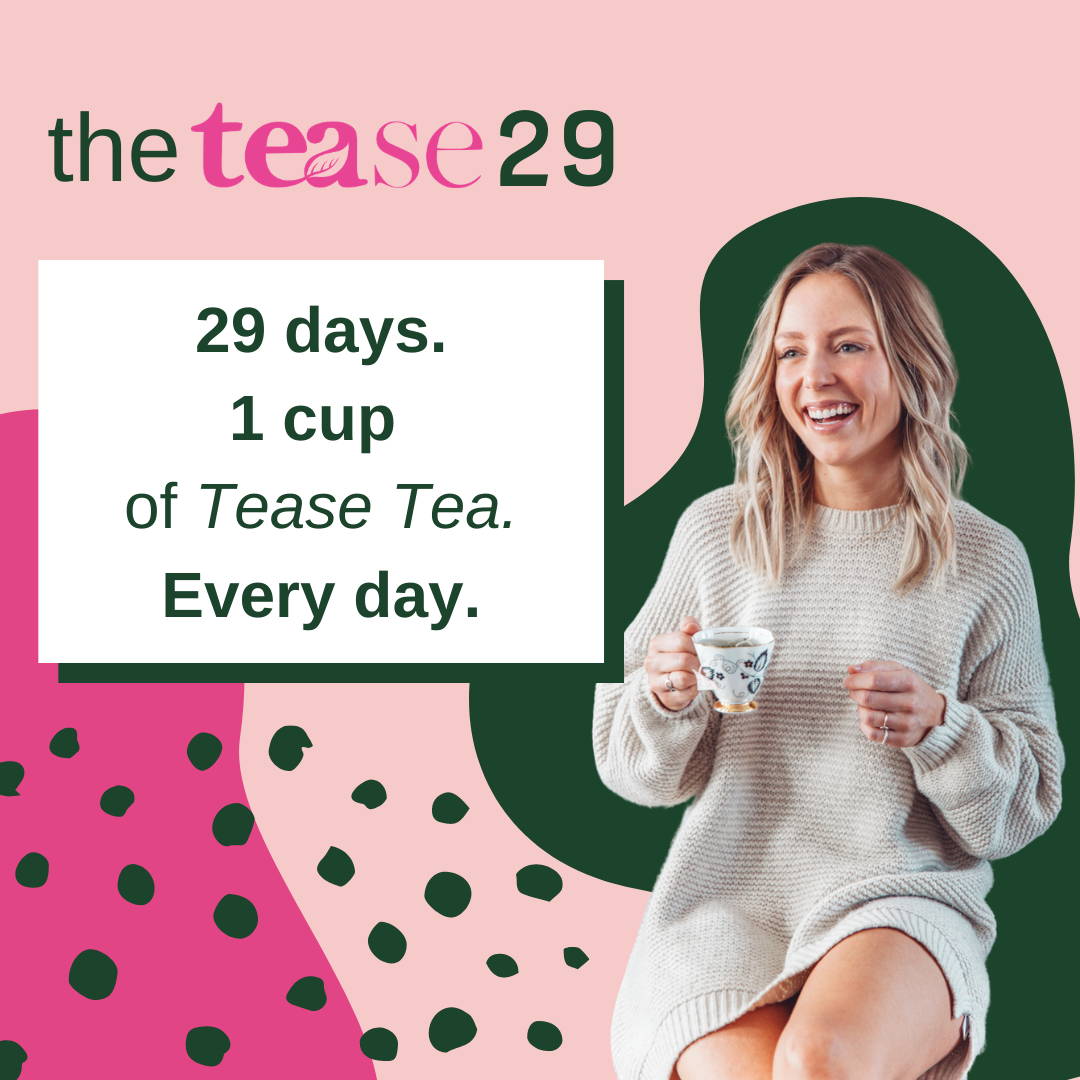 Win A Year's Supply of Tease Tea
Please join us this February for #TheTease29 where we're challenging you to drink at least 1 cup of Tease a day, for 29 days. ☕⁠
⠀⠀⠀⠀⠀⠀⠀⠀⠀⁠
Are you a coffee drinker looking to make the switch over to tea? Or maybe you want to explore the world and health benefits of tea further and expand your palette outside of your typical black tea with milk & sugar. 🥛⁠
Challenge yourself to add 1 cup of Tease into your daily hydration routine & empower yourself, one cup at a time.
Starting Saturday, February 1st #TheTease29 will begin & we're so excited to start this challenge with you!
To make this a little more fun we're giving 2 lucky winners a YEAR supply of Tease Tea 🤯⁠
⠀⠀⠀⠀⠀⠀⠀⁠
How to enter contest:⁠
☕Follow us on Instagram @tease_tea⁠
☕Post a photo with your Tease Tea⁠
☕Tag @tease_tea, #TheTease29 and share your Tease 29 experience.⁠
⠀⠀⠀⠀⠀⠀⠀⠀⠀⁠
Winners will be announced in March 📆
Use code: TEASE29 for $5 off your next order.
PS: Our New! Self Care Elixir makes 35 cups of tea. Perfect for this contest; you'll have enough to make 1 cup of tea everyday and then some 😉