Empowerment, One Cup at a Time.
 We believe you can self empower by choosing the right tea to compliment your goals and desires while empowering women around the world: 
From shelters to startups, a portion of proceeds from every order support organizations dedicated to the empowerment of women through a Charitea Program.
We take pride in working with tea packers who source from the top 10% grade of tea gardens from around the globe that are sustainably managed. With so many great tea company's that focus on traditional or classic teas and tea blends, our approach is modern, and about your goals & desires while supporting other women around the world.
What is a tease? To us, being a tease means confidently leaving your mark. To inspire and empower yourself and those around you, leaving them wanting more.
Happy Sipping,
-Tease Team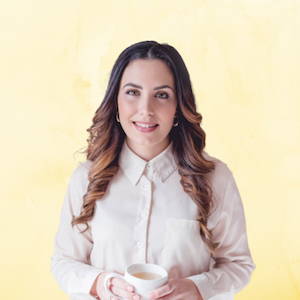 Sheena Brady
CEO - Certified Tea Sommelier 
What happens when you take a woman, fully immersed in the world of wine and hospitality from studying and working in New York City followed by Northern California, and introduce her to tea? Sheena Brady did just that. She took her knowledge of terroir, and her trained palate and dove head first into the world of tea. After all, both tea and wine are heavily influenced by the changes in weather, the ground they're grown in and the hours of sunshine they receive.
After becoming a certified Tea Sommelier, through the Tea & Herbal Association of Canada, Sheena decided to combine passion and purpose through entrepreneurship. As result, Tease was born as an outlet to help its customers be self empowered through their tea choices while also empowering women around around the world. A portion of proceeds from every Tease Tea order supports organizations dedicated to the empowerment of women.
Sheena's passion is fuelled by having experienced moments of challenges and adversity throughout her life, with a desire to be a part of creating a better support system for others. Asking Sheena to pick a favourite tea is like asking her to pick a favourite child. One of her most loved however is matcha for its calm, clarity and focus benefits.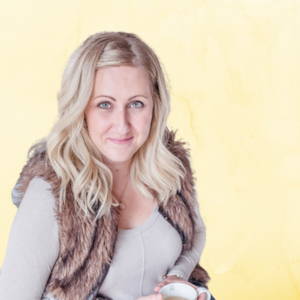 Christine File
Dot Connector
Christine
thrives off the challenges and different opportunities each day can bring. Her role with Tease is no different, with the title dot connector you can imagine she wears lots of different hats. Christine assists with various projects and one of her main focuses is our Chari'tea program. Christine has the joy of selecting and shining light on various organizations that support and empower women. Her days of drinking milk diluted teas with her mom have received an upgrade and she now enjoys a cup of
Date After Eight
as a guilt free dessert.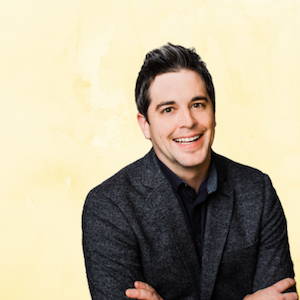 Patrick Cullen
Operations Manager
Patrick
oversees all things related to fulfilment logistics, while creating processes to help grow and scale these operations effectively. When he's not strategizing or utilizing his heavy box lifting skills, you can find him sipping on
Turmeric Tonic
.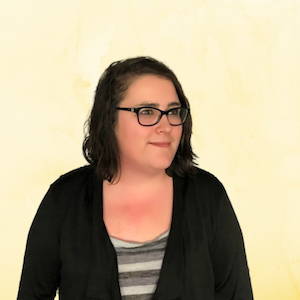 Lisa Lavigne
Sales + Admin Manager
Lisa is at the core of daily operations at Tease. Her dedication to the company and hard work to ensure customer service excellence is achieved all the while keeping the office in check with inventory, organization and fulfillment needs. Lisa is also our go to girl for helping spread the word about Tease Tea and working with retail partners. Lisa's day starts bright and early - the mom of two young children- and once the kids are ready for the day she brews up a cup of To the Finish Lime to give her that energy boost and focus for the day with our yerba mate blend.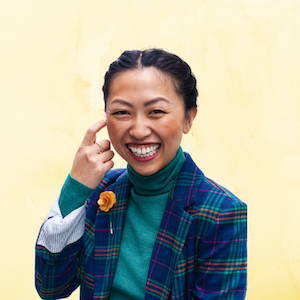 Jiali Ou
Brand Manager
Jiali
is a brand designer and developer specializing in start-ups and small businesses. Jiali has designed for brands such as the Hazelton Hotel, McEwan Group, Shangri-La Hotel Toronto, and Animals Matter. Jiali's role focuses on developing, maintaining and growing the brand's identity through design, photography, and digital content. Visit
pbdengraphics.com
to see the full breadth of Jiali's work. She is a classics girl,
Duchess of Earl
is the one she always grabs. Rich, smooth and creamy. For a pick-me-up, midday tea or just because. She believes Duchess of Earl, like a Chanel bag, is a classic and never goes out of style.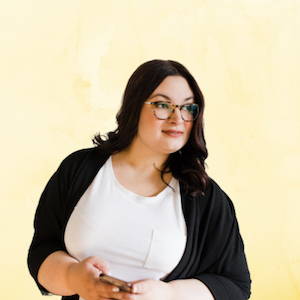 Megan Te Boekhorst
Social Media + PR Manager
Megan
is an experienced communications and public relations professional and the founder of
Sequoia Content Studio
. Hailing from Canada's West Coast but currently settled in Toronto, she's passionate about strengthening small businesses and lifestyle companies through engaging, diverse content and strategic branding campaigns. To support her work, she loves sipping on
Skinny in the City
for the boost of energy it gives and its refreshing effects."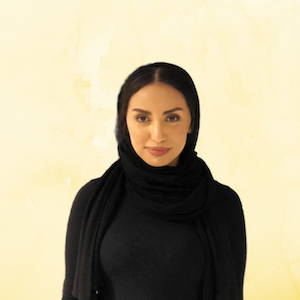 Aziza Makboul
Marketing Intern
Aziza
is a digital marketing intern from the University of Ottawa | Telfer School of Business. Aziza manages the Tease Tea Founders Fund digital marketing strategy. Aziza loves the health benefits of our
Turmeric Tonic
which you can find her sipping on throughout the day.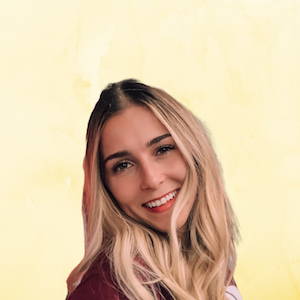 Sophie Sicotte Bertrand
HR Intern
Sophie
is currently completing her bachelor's degree in Commerce specialization in Human Resources Management at the University of Ottawa. She has a passion for her field and a positive attitude towards any task. Her favourite Tease tea is
Chai Love You
which keeps her energized throughout the day.