A photograph of Indian schoolgirls dragging a bus uphill in slippery mud after it broke down has gone viral, with Twitter users citing it as an example of true "girl power".
The teenagers from Manipur, in north-east India, were returning from a school trip to Loktak Lake when the bus reportedly got stuck in thick mud.
At least two dozen teenagers in traditional dress can be seen in the picture heaving the large vehicle up a steep incline using a thick rope. Read More.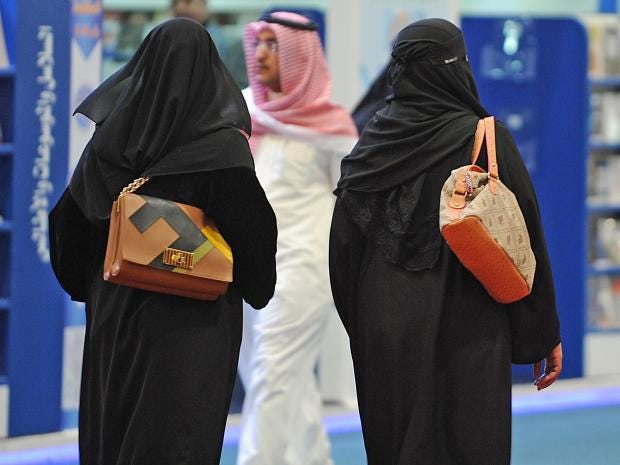 2. Saudi Arabia, one of the world's worst places to be a woman, has just been put on the UN commission to promote gender equality
The UN has announced that Saudi Arabia will be a part of the Commission on the Status of Women, the intergovernmental body dedicated to the promotion of gender equality and the empowerment of women. That's right, Saudi Arabia. Read More.  
3. Canadian entrepreneur, Emily Lyons shares a powerful open letter to young women about burning bridges. 
"This kind of behavior is something I've unfortunately seen so many times over the years with young women. They're all eager to hop aboard the modish, voguish feminist train - with strident social media posts and fearlessly wearing The-Future-Is-Female t-shirts. But their day-to-day actions defeat the whole point of this, and so they fail to contribute to a meaningful feminism." Read More. 
4. Helen Miran changes her views on feminism
The Hollywood icon gave a commencement speech at Tulane University over the weekend, and she shared with the crowd her thoughts on feminism.
"I have come to understand that feminism is not an abstract idea but a necessity if we – and really by 'we,' I mean you guys – are to move us forward and not backward into ignorance and fearful jealousy. Now, I am a declared feminist. And I would encourage you to be the same" Read More. 
5. Nitty Scott's "BBYGRL" Will Be Your New Feminist Anthem
If you're looking for a fiery summertime anthem that will empower you to fight the patriarchy, Nitty Scott's "BBYGRL" is the femme track for you. The Afro-Latina artist and poet recorded this angsty single a year ago, as a modern rap interpretation of the '90s No Doubt's hit "Just A Girl," as well as a response to the patriarchal pigeonholing of women. Listen Here.